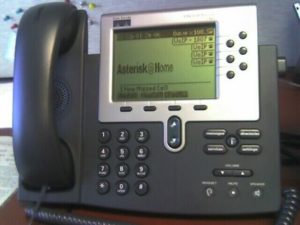 Today, a large number of businesses use cloud-based CRM tools and other services. VoIP phone service is an Internet-based voice and data communication solution where the telecommunication application, switching, and storage are managed by a 3rd party.
If you are still sitting on the fence thinking whether or not to switch to VoIP solution, we have presented a list of reasons why you should invest in a VoIP Phone system service.
Cost Effective Than Traditional Phone Systems
The main advantage of switching to a VoIP phone system is reduced costs. Typically, a VoIP system provides a less expensive local and international calls in comparison to the traditional phone system.
Traditional phone systems require businesses to make a substantial upfront investment. Some of the setup costs include hardware, installation, upgrades, and on-going maintenance.
With VoIP phone system things are a bit different. VoIP systems do not require any capital investment; the VoIP solution is hosted in the cloud. Also, there is much less hardware needed to connect to a VoIP system. Some of the equipment needed includes a router, modem, and ATA or IP phone.
Unlike traditional phone systems, where service provides bills for minutes used, leading VoIP service providers to offer flexible billing plans like monthly subscriptions, unlimited plans, and bundled packages that can be further customized to your business requirements to make it cost effective.
No Responsibility for System Maintenance
Unlike traditional phone systems in which maintenance of on-premise hardware is necessary to keep the phones ringing, the VoIP phone service is hosted in the cloud. The responsibility of system maintenance lies with the service provider.
This saves time and businesses are not required to employ staff for system maintenance that also saves money. The service provider also shoulders the responsibility of timely upgrades to ensure your company always enjoys up-to-date technology in VoIP.
Easy Scalability
Every business has its peak and the low period's especially seasonal businesses. During peak periods, businesses need to add more lines to cater to an increased inflow of calls. Traditional small business phone system does not offer easy scalability as you need to build supporting infrastructure and also increase phone lines which can take time and also prove expensive.
With a VoIP phone system, scalability is not a big issue. To scale up, the VoIP solution provider has to just add extensions (increase seat licenses). Businesses are not required to invest in new hardware when VoIP solutions are scaled up.
To scale down VoIP service, the service provider allows seat licenses to expire instead of renewing them. Thus, you can see seamless scaling up and down without burgeoning costs is one of the reasons to invest in VoIP Phone system service.
Access Your Phone System from Anywhere
The backbone of the VoIP phone system is the Internet. VoIP system works on a variety of devices like smartphone, tablet, and computer. You can use your VoIP phone system from any place provided the device has a reliable internet connection.
This allows businesses to keep in touch with remote employees no matter where they are located.
Advanced Calling Features
VoIP solutions offer several advanced communication features that can help in different business functions. Some of the noteworthy features of VoIP solutions are
Auto Attendant– it is an extension of voice mail. The auto attendant feature plays a recorded message or music to customers on hold. The auto attendant can also answer customer calls and then forward them to the right departments based on customer's needs.
Call forwarding – this is an important feature to maintain connectivity with employees at all time. This feature allows employees to move around in and out of the office to deliver their duties. No matter where they are, the call forwarding feature ensures they do not miss any calls.
Conferencing – this feature allows an individual to talk with more than one person at the same time. Audio and video conferencing is an important feature that can be used as an alternative when a face-to-face meeting is not possible.
There is no doubt VoIP phone service is a smart choice for business of any size. Do you know any other reason why businesses should invest in a VoIP phone system service? Please feel free to comment.