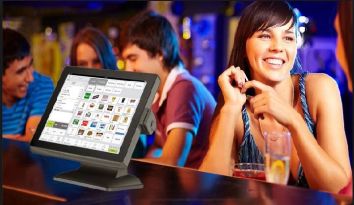 When you think of a point-of-sale or any payment solution, you probably think of debit cards, credit cards, and cashing out your customers, but a POS can provide your business with numerous ways to maximize sales. Below we will cover the following ways you can use your point of sale softwares like smart terminals for improving sales performance:
• Understand which products you need to stock up on
• Make it convenient for customers for finding a product exclusively available at one location
• Gain insights to making your sales and promotions as profitable as possible
• Gathering customer feedback
• Getting an advantage over your competitors
Many business owners dismiss POS systems because they're worried about the expenses. However, some POS solutions are relatively inexpensive and comparable in cost to a debit card machine.
Anticipating inventory requirements
A POS system can give you pretty keen insights into your sales. It can tell you about which products are selling, what time of day or season is busiest, and help anticipate your changing inventory requirements. This is more important during the holidays when you have to pre-order inventory and fulfill your customers' product expectations. If you cannot anticipate their needs and have adequate stock on hand, chances are another shop will.
Please know which promos are bringing in the most business
Ever wonder which promos are bringing in more business? You can efficiently run different promotions for your store and check your real-time sales reports to find out what your customers respond to and optimize your future promotions and sales. Managing special promos is also easy because you can enter and save them into your payment solution. For instance, maybe you offer 15% on Mondays or $5 off if customers spend over $50 in-store. When you ring up a customer, the POS software knows when sale criteria have been met and automatically applies the correct promo, so you don't have to worry about missing a discount or unhappy customers.

Building brand loyalty and keeping customers coming back
How do you grow brand loyalty? How do you keep your customers returning to your shop? Offering exclusive incentives and customized offers based on a customer's purchase history is a great way to achieve both these things. Point of sale software offers an easy way to set up and manage your loyalty program.
Get snapshots of your business performance wherever and whenever
For those of you who have a hard time leaving your business in the capable hands of employees while you're on vacation, this one's for you. You can view reports and real-time snapshots of your business and sales performance from anywhere. This means you can keep things running smoothly from a distance.
Get feedback to serve your customers better
With receipt flexibility, your customers can choose to receive their receipt via email or text or a traditional print receipt. But, here's the best part: if your customers opt to receive a digital receipt, they can quickly provide feedback for your business by clicking the prompt in the receipt. Feedback allows you to understand your customer's requirements better and implement changes to improve their future interactions and resolve any negative experiences with your business. For instance, if they had a poor in-store experience, you may offer them a special incentive to return. If not, you might lose them as a customer forever.
Providing your customers a great payment experience
Ever have a great experience at a store, but the check-out experience is a nightmare? Maybe the payment terminal was slow or confusing, or the machine did not accept tap or mobile pay. If paying is a pain, many people will not be eager to return even if they love the products. The check-out is the final impression that you leave with your customers, so you'll want to make sure it's a good one. A smooth payment experience with a sleek and stylish payment terminal leaves a positive and polished impression of your brand.
Finally, a reliable payments provider will keep you selling
If you've ever had a bad experience with a payment solution or had a payment terminal malfunction, you know how much this can impact your sales (especially if it goes down on a Black Friday weekend). You'll want to make sure you're working with a company that provides excellent customer support. In the long-term, this is important to increase your overall revenue.